Make lifelong memories with a magical bush break
Mongena Private Game Reserve
Mongena Private Game Reserve is nestled within the malaria-free northern region of the 18,000-hectare Dinokeng Game Reserve, a mere 40-minute drive from Pretoria and a 60-minute drive by tar road from OR Tambo Airport in the province of Gauteng, South Africa.
All members of the Big Five (elephant, rhino, leopard, buffalo, lion) roam free across the reserve.
Mongena's private concession of 8,000 hectares offers an authentic exclusive safari experience where only registered safari vehicles are allowed with no access by the public.
Our private landing strip means we welcome local and international visitors to our array of safari lodges with ease.
The reserve's name, Mongena, is derived from the Boekenhout or Transvaal beech tree (Faurea saligna), which is indigenous to the Dinokeng area. The Mongena private game lodge has resident zebra, nyala and springbuck who contribute to the reserve's charm and have become its trademark. At Mongena Private Game Reserve, we are dedicated to providing our guests with a unique and unforgettable experience immersed in the beauty of South Africa's natural environment.
40-minute drive from Pretoria &
60-minute drive from OR Tambo Airport
Mongena Private Game Reserve Accommodation
Mongena Private Game Reserve can sleep up to 92 guests across four accommodation options.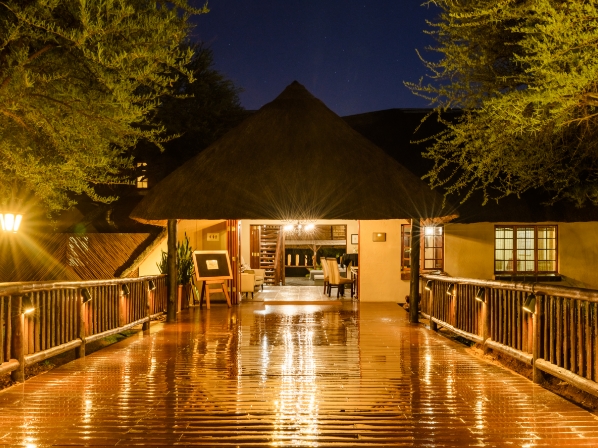 Positioned on rolling lawns close to restaurants, conferencing facilities, chapel & the pool.
Full board stays within a safe fenced perimeter
24 en-suite chalets with air conditioning
Surrounded by beautiful indigenous gardens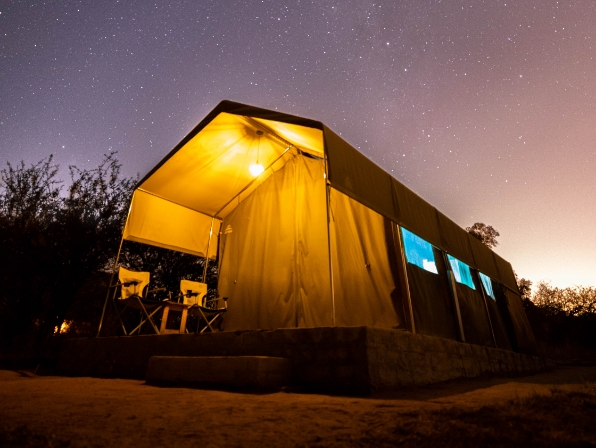 Home to pristine bushveld,
free-roaming Big Five, and
abundant birdlife.
Luxury catered tents
10 en-suite glamping tents
with aircon
Overlooking the Mongena Dam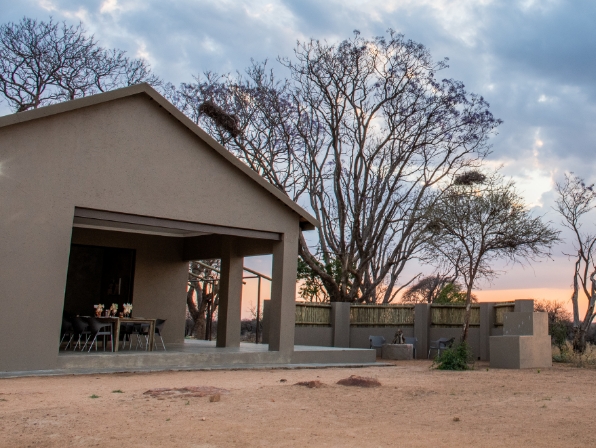 A private, unfenced holiday home where close animal encounters occur often.
Self-catering accommodation
Two en-suite bedrooms
6km from Mongena Main Lodge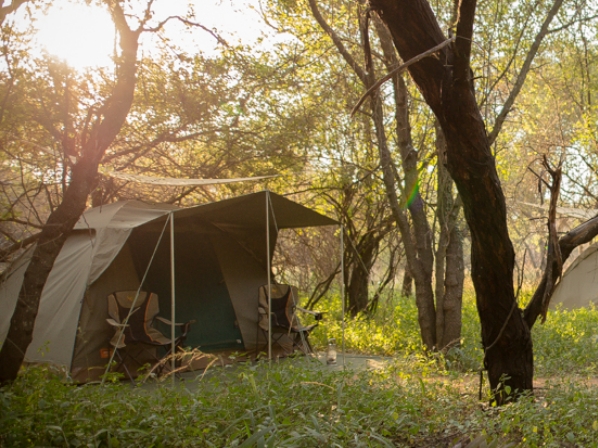 Unfenced and unspoilt; exhilarating bush experiences wait for you at Tandala Trails Camp.
Catered or self-catering
Four 2-man tents with communal amenities
On the banks of the Pienaars River
Guests rarely leave Mongena private game lodge without smiles on their faces, as they recall their recent memorable Mongena experiences. There truly is something fun for everyone at Mongena! Day visitors are welcome to partake in our experiences. Pre-booking is essential
From world-class conferencing facilities to exquisite cuisine served fresh seven days a week, we've ensured that our facilities cater to any and all of your leisure and event hosting requirements with stand-by generators at all venues to ensure smooth execution of any event.
Create magical moments for you & your guests with an unforgettable bush wedding in the malaria-free Mongena private game lodge, 1.5 hrs from Johannesburg, South Africa.
Conferencing and team building
The ultimate destination for your out-of-the-box conference and team building is a mere 1.5 hrs from Johannesburg. You are spoilt with three traditional air-conditioned venues and exciting break-away options and an amazing outdoor team-building event like the eco-safari challenge, not to be forgotten!
Mongena Private Game Lodge is situated only 35km from Pretoria and 70km from OR Tambo Airport in Johannesburg, South Africa in the greater Big 5 Dinokeng Game Reserve. Guests can also fly in using our private landing strip or find us by navigating by tar road to Mongena Game Lodge near Hammanskraal in the province of Gauteng, South Africa.